Exelience :
a successful industrial innovation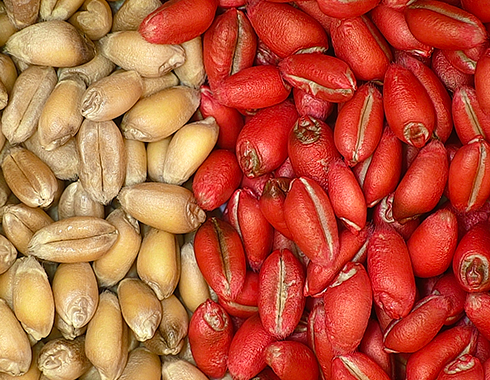 Exelience, a business unit consisting of five seed production cooperatives, has invested in a new seed production plant in the Nord-Pas de Calais region to ensure the security of supply of certified seeds to its farmers.
Due to its capacity to produce 45,000 to 47,000 tonnes / year, this new seed plant makes Exelience a major player in the local certified seed market
Etienne Regost, Director of Exelience confirms: "For our new plant with an annual capacity of 50,000 tonnes, we have chosen Dynavia treatment technology to apply seed treatments in various application recipes including seed coatings from the Aegilops Company. We obtain very high performance both in production capacity with incomparable application quality."
Some thirty meters high and covering 5.5 ha of land, the Exelience station is a genuine technological advance. The station operates with maximum automation and high-tech equipment, including a Dynavia seed treatment unit, which optimizes seed production costs and gives operators the best possible security. Likewise, the two sorting lines have high throughput (20 tonnes / hour) and their technology guarantees the purity of the cereals by eliminating diseased seeds. The plant has 48 x 250-ton bins for raw grain and 60 x 100 ton bins for sorted seeds.